The Difference Between Aluminum Nitride Ceramic Substrate and Alumina Ceramic Substrate
In order to help customers to choose the most suitable ceramic substrate for their use, Mingrui Ceramics will briefly describe the difference between aluminum nitride ceramic substrate and alumina ceramic substrate.
Regarding ceramic substrates, we can divide them into aluminum nitride ceramic substrates and alumina ceramic substrates according to their materials. Many customers do not know the difference between two materials, so that they do not know how to choose.
In order to help customers to choose the most suitable ceramic substrate for their use, Mingrui Ceramics will briefly describe the difference between aluminum nitride ceramic substrate and alumina ceramic substrate.
Alumina Ceramic Substrates
Al2O3 ceramic substrate has good overall performance, and is a commonly used material for ceramic substrates with mature applications and a wide range of applications.
Al2O3 is rich in raw materials, low in price, high in strength, hardness, heat shock resistance, insulation, chemical stability, and good adhesion to metals. Increasing the content of Al2O3 in the substrate can improve its overall performance. Incorporating metal conductors such as Ag, Ag-Pd or low-melting glass into Al2O3 can reduce the sintering temperature and the dielectric constant. But the price of this is that the temperature required for sintering will also increase, and the manufacturing cost will increase accordingly.
For a long time, Al2O3 has been the main substrate material used in packaging. However, compared to other substrates, the relatively low thermal conductivity of Al2O3 makes it difficult to meet the needs of future packaging. The industry needs a more advanced ceramic substrate with a higher heat dissipation coefficient.
Alumina Nitride Ceramic Substrates
Aluminum nitride is one of the few materials with good thermal conductivity and good electrical insulation properties, and has the following advantages: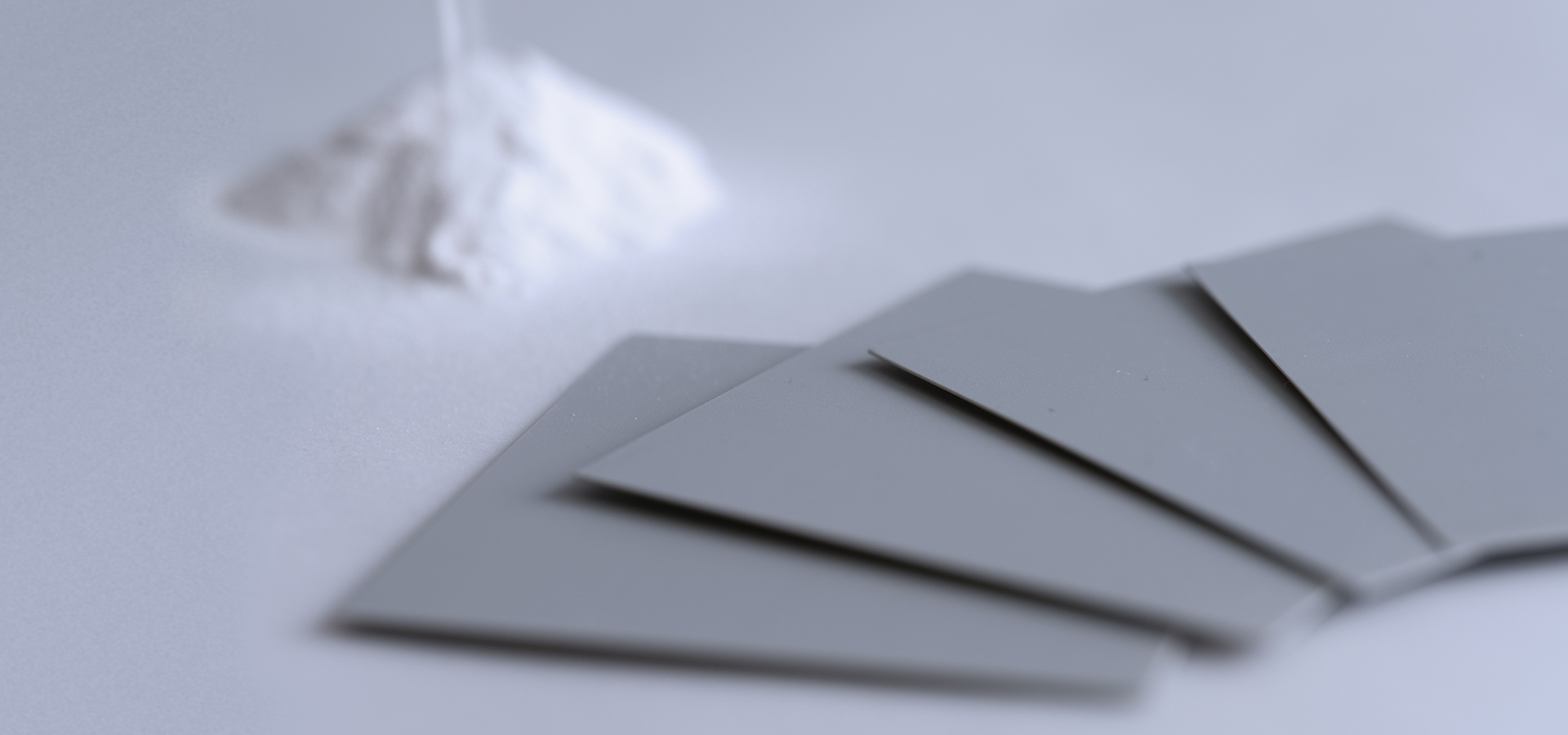 (1) Aluminum nitride has a high thermal conductivity. The theoretical thermal conductivity can reach 320W/(m·K) at room temperature, which is 8-10 times that of alumina ceramics. The actual thermal conductivity can be as high as 200W/( m·K), which is conducive to the heat dissipation in the chip and improves the performance of the device;
(2) The linear expansion coefficient of aluminum nitride is small, the theoretical value is 4.6×10-6/K, which is similar to the thermal expansion coefficient of Si and GaAs, which are commonly used semiconductor materials, and the change law is similar to that of Si. In addition, aluminum nitride matches the GaN crystal lattice. Thermal matching and lattice matching are conducive to the good combination of the chip and the substrate during the manufacturing process of high-power equipment, which is the guarantee of the quality of high-performance and high-power packaging.
(3) The energy gap width of aluminum nitride ceramics is 6.2eV, which has good insulation. When applied to high-power packaging, no insulation treatment is required, which simplifies the process.
(4) Aluminum nitride has a wurtzite structure and is bonded by a strong covalent bond, so it has high hardness and high strength, and good mechanical properties. In addition, aluminum nitride has good chemical stability and high temperature resistance. It can maintain stability at temperatures up to 1000°C in the air atmosphere, and has better stability when the temperature is up to 1400°C in vacuum, which is conducive to sintering at high temperatures. , And the corrosion resistance meets the requirements of subsequent processes.
All aspects of aluminum nitride are also very comprehensive, especially in terms of the thermal conductivity requirements of electronic packaging, aluminum nitride has a huge advantage. The only shortcoming is that the higher cost of raw materials and processes make the price of aluminum nitride ceramics very high, which is the main problem that restricts the development of aluminum nitride substrates. However, with the continuous development of aluminum nitride preparation technology, its cost will definitely be reduced, and the large-area application of aluminum nitride ceramic substrates in the field of high-power packaging is just around the corner.
---
Mingrui Ceramic
is a specialist of Alumina Ceramic Substrates, we offer precision machining and diverse OEM solutions to a various of industries.
Contact us
today for custom manufacturing!